Emergency Escape Breathing Apparatus
ESCAPE SETS:
Get in touch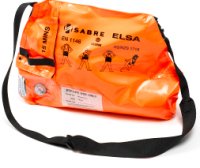 The Emergency Escape Breathing Apparatus set is designed to offer safe evacuation from hazardous environments. They provide a short term air supply (10-15 minutes) and are simple to use. Let RESMAR help you make the right choice. We can supply and service Emergency Escape Breathing Apparatus sets from Draeger,MSA and Scott (Sabre).
Or log on to our online cataloge for more detailed information on Emergency Escape Breathing Apparatus

When your employees are working in potentially hazardous environments you need to provide them with proper means of safe evacuation .
Emergency escape Breathing Device – Short term emergency air supply (SOLAS standard approved) These kits allows the user to safely escape from a hazardous area. 10- 15 minutes air supply. 
These systems use a variety of air supplies but are all designed to allow between 10 and 15 minutes of breathing air to the user in order to effect an emergency evacuation.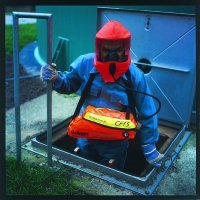 Constant flow emergency escape breathing apparatus; Safe effective and uncomplicated escape from hazardous environments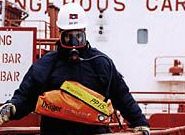 A breath of fresh air when you need it most.
A positive pressure Emergency Escape Breathing Apparatus developed using leading edge technology. Essentially it's been designed to provide safe and unhampered escape from hazardous environments when breathing has become difficult or endangered.
Improved breathing characteristics
Simple instant activation
High Visibility
Simple inspection
Simple charging
Compatable with other PPE
Emergency Escape Breathing Apparatus Sets from MSA: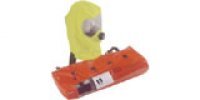 The S-Cap-Air is a hooded constant flow, Emergency Escape Breathing Apparatus for escape from areas in which toxic substances or oxygen deficiency may occur.